Sea Salt Caramels

Fleur de Sel Caramels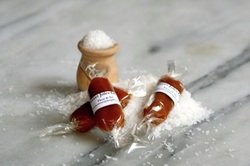 Sea salt Caramels
Silky-soft and buttery caramel finished with our favorite sea salt. French Sea salt on our caramel is like turning up the volume of a favorite song, oooh so much better. This flavor is the one caramel lovers have to have.
Order Now
---
Jules of Paris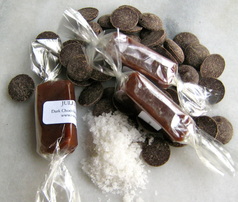 Jules of Paris
Here's one for all chocolate lovers! We know the chocolate covered caramel is everyone's favorite candy so we've come up with our own version of deliciousness -

Jules of Paris Caramel

. We've taken our luscious caramel and blended it with rich dark chocolate and crowned it with pure French jewels, Fleur de Sel. It's so good we had to tip our hats to the city with the most wonderful sweets - Paris! Taste Jules of Paris for yourself. You'll be transported.
Order Now
---